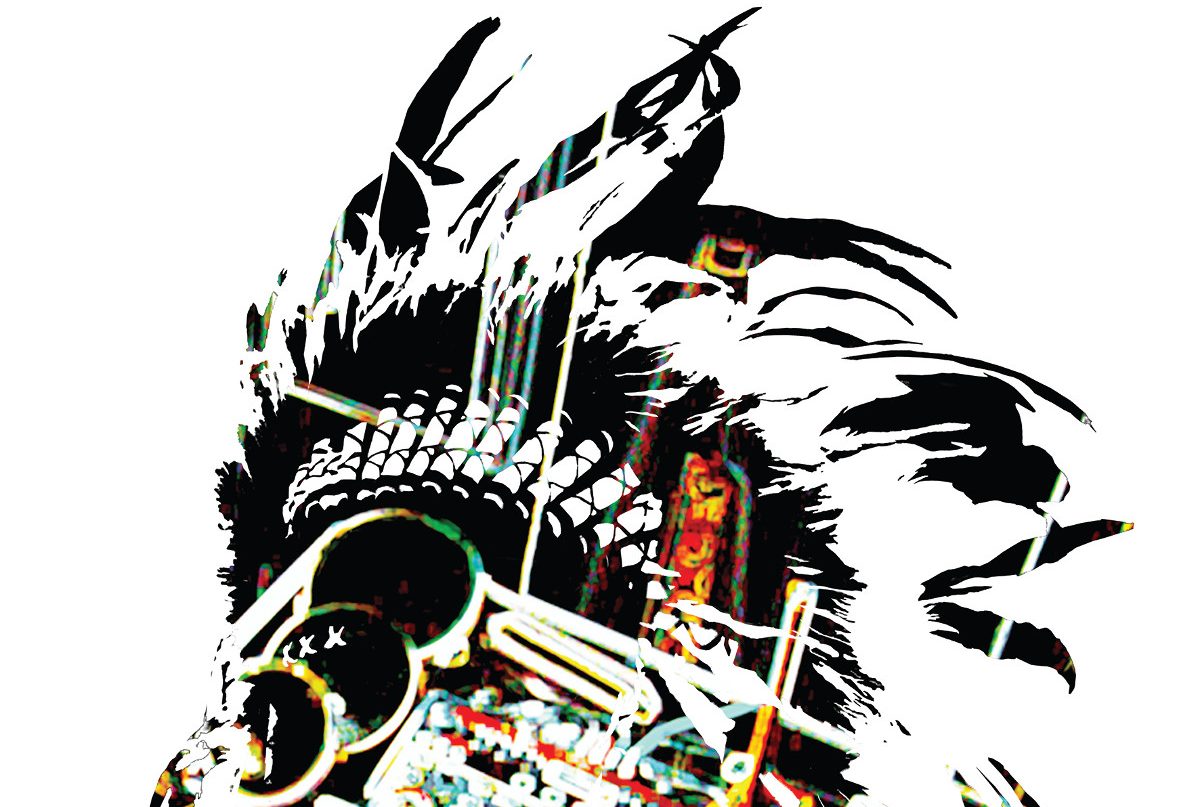 Artistic Evolution and General Concepts
ArYstan (b. 1983, Greifswald, Germany) is a musician, composer and  multi-instrumentalist, specializing in the trumpet, percussion and vocals. He began playing the trumpet at an early age, beeing part of local brass bands and orchestras. After high school, ArYstan moved to Madrid—a city that brought him in contact with all kind of world music, being situated between europe and africa. That´s where he started to play percussion.  In 2005, he returned to Germany to study the Jazz trumpet as student of renowned performers Till Brönner and Malte Burba at the Carl Maria von Weber Conservatory in Dresden.
Since then, he has travelled extensively throughout Spain, Italy, Morocco and India, perform and experience various musical genres and worldwide concepts, all of which have shaped his musical style. He is influenced by a lot of music, mostly improvised music like: Jazz, Free Improvisation; music that has a modal approach like: arabo-persian music, classical northern indian music or even ambient; world wide folk music like: Latin Music, Balcan, Flamenco; music with polyrhythmical concepts like in: african music etc. and naturally urban fusion music of our times like: Hip Hop, Electronic Music, Dub ecc.  He started incorporating "live looping" (real-time recording and playback of music) into his performances from 2009.
The year 2010 was dedicated to the question of how music is related to altered states of consciousness, the major topic of his diploma thesis. He was working with the Gnawa brotherhood in Morocco, people who practice trance rituals for religious and cathartic reasons, similar to sufis or west-african vodoo people. That confronted him with the world of religious ritual practice, focussed an antropological perspective and artistically enlarged his vision to a more synaestetical approach on all levels. That intense year of fieldwork and research was another important impact for his evolution.
From 2011 – 2016 ArYstan lived in Central Italy, primarly in the coutryside of Umbria the heartland of old Etruria. Being confronted with the ancient culture of the old Etruscans and Romans and breathing pure nature all the time provoked an experience that expanded his views on culture, history and life in general and metaphysically manifested a harmonious vision according to the tradition of Pythagoras, Kepler and Hans Kayser.
During the last years all types of artistic colaborrations inreased in extramusical fields such as: Dance, Theater, Poetry, Painting, Photography, Film and so on. He speaks German, English, Italian, Spanish and Russian.
Compositions
Poetry - Poemi del deserto @Orvieto

Nicola dal Falco/ArYstan (2015)

6:58

Art Installation - The Wall in our Minds @Silent Green Berlin

Nicolas Baernreuther/ ArYstan (Nov2015)

5:20

Theater - Flucht zu Pferd - Felice @Projekttheater Dresden

Die Freispieler ( 2017) Regie: Christiane Guhr

3:13

Theater - Flucht zu Pferd - The Trip @Projekttheater Dresden

Die Freispieler (Dresden 2017) Regie: Christiane Guhr

4:01

Lecture Show - Kyrie Eleison @Seminario del Pensare Orvieto

ArYstan/Emilio Berrocal/Andrea Brugnera (2016)

1:35