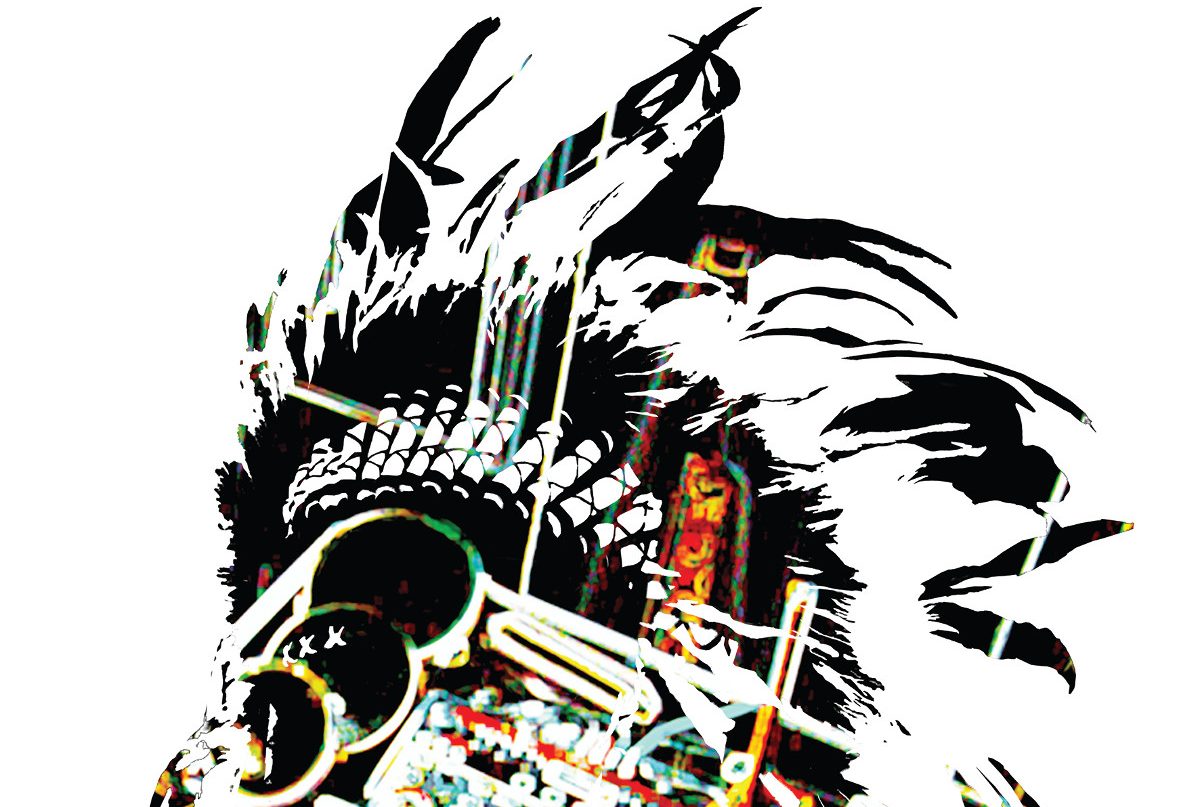 Teaching
Workshops | Online Music Course | Formation
What does Teaching means for me?
Music for me means happiness, freedom and friendship. As a teacher I try to give my students the instruments to reach these goals through music. From the conceptual point of view I try to encourage them allways to wake up their intrinsic motivation, in other words, to use their instinct of choose. Of course every student is different, some of them need more guidance, some of them beeing simply coached. The Goal is: self-determination. There is no absolute truth! 
Fortunately I had great teachers from different countries like Germany, Spain, USA, India who have shown me so different viewpoints on teaching in general. I see Teaching and Art as Instruments to change society and make the world a better place. My lessons and its content must not be allways exclusively about music. As a seeker on so many levels I try to inspire my students to create transversal connections to other fields concluding that music can be fount everywhere.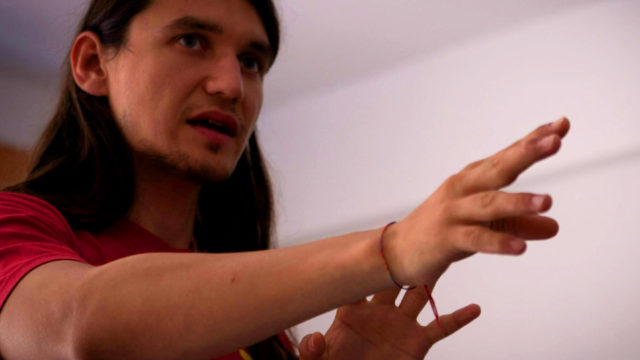 Concept
During the last years I have developed different Workshop- concepts.  There are workshops with a more transversal and social backround like "Music connects" or "Music – the story of humanity" and workshops with a higher concentration on musical/physiological content like "Get into the Loop" or "Clinics for Brass Players" which is inspired by the greatest Brassteacher I luckily could learn with: Malte Burba. "Music and Trance" was developed by me based on my reasearch and fieldwork I made in 2010 on the question how altered states of consciousness are related to music. I try to inspire our western people making use of certain techniques (in music and dance) to provoke these altered states, knowledge that is lost and only can be fount in a nonwestern context.
Workshops
"Music connects" – an intercultural journey through music and history – music as a way to promote humanistic ideals in areas with problems of xenofobia (since 2017 – Kids/Teens)
"BrakedeBakdeBumBum" – How to learn Beatbox/Vocalpercussion? (since 2014 – Kids/Teens/Adults)
"Get into the Loop" – How to create music with a Loopmachine? (since 2014 – Teens/Adults)
"Music and Trance" – archaic technics and different intercultural viewpoints on the topic of altered states of consciusness – for dancers and musicians (since 2014 – Adults)
"Music – the Story of humanity" – an interdisciplinary prehistoric journey to the roots of music of our mankind (since 2015 – Kids)
"Clinics for BrassPlayers" – breathing, tounge, lips – a physiological focus and speciffic solutions for brass players problems (since 2011 Teens/Adults)
Concept
In my Online Music Course you can choose between a lot of instruments.  I have learnt with Master Musicians from all over the world or simply on my own beeing inspired by living in a musical enviroment, doing transcriptions, listening to recordings, whatching videos, reading books, traveling to a lot of coutries etc. Learning an instrument primarly is about to learn to solve physiological problems of coordination and technique: Finding the balance between having fun and practice is the clue. Learning Music is about to be able to imitate musical structrures, make them part of your vocabulary, play with them as you do when you speak a language.
First at all:  if there is no fun, there is no progress. 
Singing
Primarly, I try to provoke your imagination, concluding that music starts in your head and the question is: how can you translate that idea to your instrument of choose? The answer: Singing. We learn to make use of our voice, not becoming singers, but the technical translation to the instrument should be organic and allways musical. Musical structures, melodies, scales make sense, if you can hear them and that you are able to sing them. Learning rhythm using a vocal language (like in India – Konnakal) increases your feeling of groove, timing and creativity. And you can make music wherever you go!
The Rest is Imitation, Reconstruction and Creativity and of course musical concepts, pieces, compositions, harmony, rhythm etc from all over the world. I  have a lot of material to show but the first question is:
What do you wanna learn? 
Single Lesson

€

35

Per Lesson

1 Lesson/1h
Single Encounter
Individual Coaching
Material Included
Trial Course

€

30

Per Lesson

3 Lessons/1h/1 Month
Weekly Encounter
Individual Coaching
Material Included
Free Trial Lesson
Frequent Course

€

25

Per Lesson

9 lessons/1h/3 Months
Weekly Encounter
Individual Coaching
Material Included
Free Trial Lesson
Intensive Retreat

€

290

Weekend

10h Course
Weekend Course
Accomodation and Food Included
Material Included
2h Individual Postprocessing
Education
I studied music pedagogy in the following institutions and received my Diploma degree in 2011 with the best results (1.0 = A)
Hochschule für Musik "Carl Maria von Weber" Dresden (2005 – 2011 – jazztrumpet/ percussion/ vocal ensemble/musicpedagogy)
Escuela de Musica Creativa Madrid (2009 – internship)
Yehudi Menuhin Foundation Spain (2009 – internship and course on M-USE)
University of Leipzig (2004 – primary school musicpedagogy)
Languages
Since more than 10 years I teach music to all ages with international experience in the following languages: german, english, spanish, italian.
Workshops
International School Dresden (Workshop – Germany/2017)
Public Schools in Saxony (Workshops – Germany/2017)
Dissidance Festival (Workshop – Italy/2017)
International HedoKongress (Workshop – Germany/2017)
Banda Internationale Dresden (Lessons/Workshops – Germany 2017)
What is Music Festival (Courses/Workshops – Spain/2014 – 2016)
Public Schools in Umbria (Workshops – Italy/2015)
Centro VIVA Orvieto (Workshops – Italy/2014)
Yehudi Menuhin Foundation Madrid (Workshops – Spain/2009)
Lessons
Filarmonica Mancinelli Orvieto (Lessons – Italy/ 2014 – 2016)
Banda Comunale Citta della Pieve (Lessons – Italy/2014 – 2016)
Staff Music School Viterbo (Lessons – Italy/2013)
Escuela de Musica Creativa Madrid (Lessons – Spain/2009)
Privatteacher (Lessons – Germany/Spain/Italy since 2005)