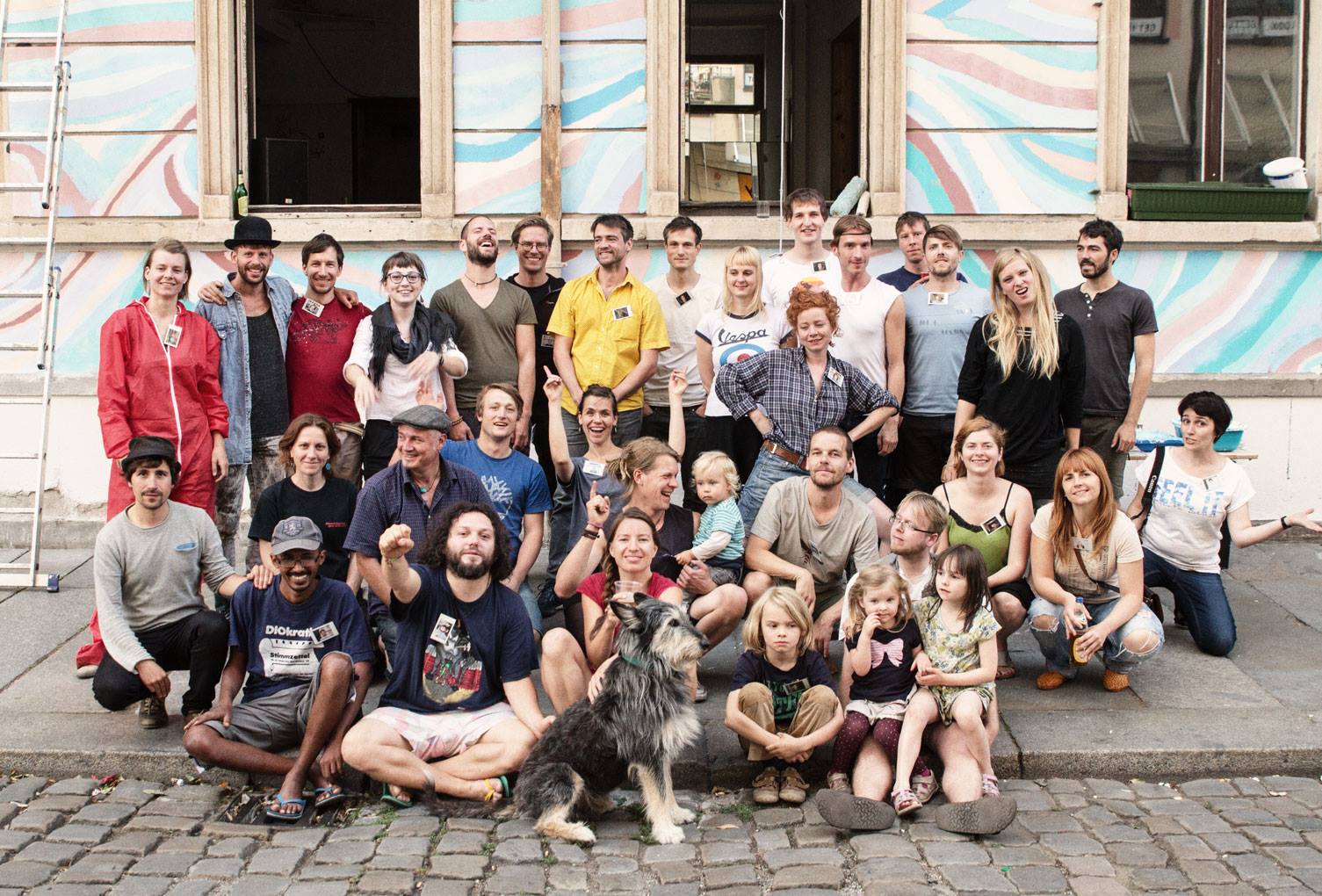 House project and open space as a way of life?
What does it mean to live with 17 people in a house project like Kukulida? How does decision-making work in such a large group? Chaos, order, plan or spontaneity? What relevance do non-commercial open spaces have for collaborative work, solidarity, exchange, creativity and spontaneity in life?
We interviewed the people who lived and shaped the Kukulida in different periods over the past 16 years. Socially relevant topics such as diversity, acceptance and living together in a microcosm like Kukulida: How does it work? What can we learn from kukulida?
A joint production with former and current people from Kukulida e.V as part of the Ausitzen Deluxe 2.0 Festival (Neustadt Art Kollektiv)
Research / Editing / Music: Fede Menegatti and Arystan Petzold
Research 2015: Markus Pötter
3.6.21 at 8:30 p.m. on Coloradio Dresden
(FM 98.4 MHz and 99.3 MHz or on web radio).
Livestream on Coloradio: https://coloradio.org
The production took place in May 2021 over the distance between Dresden (Fede Menegatti) and Orvieto (Arystan Petzold). The interviews were conducted by phone, WhatsApp messages and directly in Dresden. After 3 weeks of intensive work (interviews, editing, music recordings) the production was finished. Dramaturgically and narrative, the piece has developed in the direction of a radio feature. We preferred short cuts that had developed into a story through the various protagonists in a total of 10 scenes. Between the scenes I produced several humoristic interludes as you can listen in the examples above.