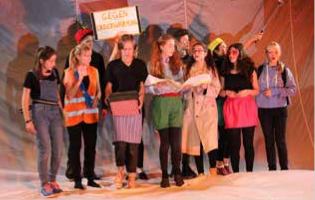 Venice - Il me dise che

2:26

Theater - Wir, Marco Polo! (Children´s Choir)

2:06

Afghanistan - Booty Taal

1:39

Takhlamahan - Wüstenkanon

1:39

China - Song And Smiles

1:53

Spain - La Mar estaba Salada

1:23
Description:
The JugendKunstSchule presents its cross-genre joint project: The story of Marco Polo, who traveled from Venice to China over 700 years ago as a 17-year-old. In our version, it is a whole tour group of young people who are on their way. A Venice souvenir triggers the journey through the Orient. Finding your way in a foreign country. On the way on a path that many people of the same age are on the way in the opposite direction during this time: 50 children and young people from the JugendKunstschule Dresden from the fields of drama, dance, choir and stage design tell this old story together about a highly topical topic.
Admission: 8 EUR / 5 EUR reduced / advance booking of tickets at 0351-79688510 or info@jks.dresden.de
SAT / SUN 02/03/12/2017 3 p.m. and MON 04/12/2017 9 a.m. and 10:45 a.m. Further performances in January 2018 : January 20/21, 2018/3 p.m. Albrechtsberg Castle, Bautzner Strasse 130, BiT
https://www.jks-dresden.de/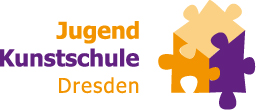 I accompanied the rehearsal process for several months and produced some pieces for the children's choir and set scenes to music. I also played and looped live during the performances in December 2017 and January 2018.