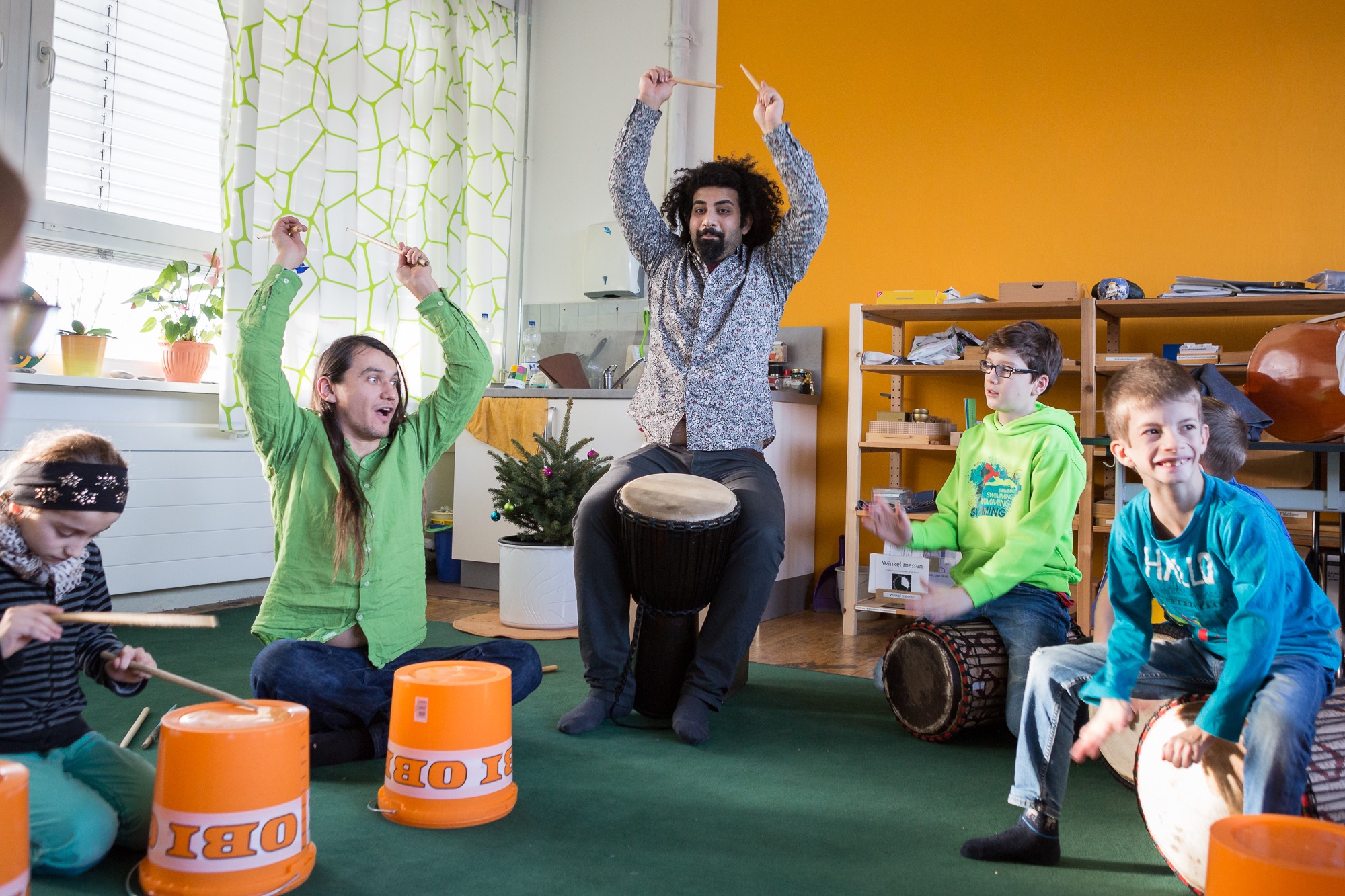 Educator
Workshops | Courses and Projects | Online Lessons
I have developed and implemented various projects, workshop and course concepts in Germany, Spain and Italy.  As music pedagogical coordinator of the project "Come as you are" of the Banda Internationale Dresden, I was able to set many impulses and inspire other educators at conferences and symposia in Germany by sharing the knowledge we have gained.
General Idea

To promote music learning based on the language of contemporary music and jazz, as well as the cultivation of creativity and artistic expression, as a contribution to the development of individuals and society. I want to inspire my students to create transversal connections to other fields, so that they always recognise new information in larger contexts.
Educational Philosophy

I promote a model where the student is the protagonist of their training and the teacher is the guide in the process. I provide a music teaching, which encourages creativity, is based on practice from day one, takes into account different musical styles and uses technology as a creative tool.
Values

To promote the appreciation of music as a medium of cultural expression and social interaction. To contribute to gender equality in the field of music teaching and creation. To work towards the elimination of inequality in access to art and education. Propose alternatives that will make the capitalist logic obsolete in interpersonal relations and in everyday actions.
Experience
Courses and lessons in the following institutions: Escuela Musica Creativa (Madrid/Spain); Heinrich Schütz Konservatorium (Dresden/Germany); Filarmonica Mancinelli (Orvieto/Italy), Staff Music School (Viterbo/Italy); Banda Comunale (Citta della Pieve/Italy)
Workshops: ca. 40 Public Schools in Saxony (Germany); JugendKunstschule (Dresden); Steinhaus Bautzen (Germany); Trillke e.V Hildesheim (Germany); etc